Chuck Owen & the Jazz Surge: 25th Anniversary & CD Release Celebration
September 26 @ 5:00 pm

-

6:30 pm
Join us at Birdland for a special album release celebration! Chuck Owen and the Jazz Surge is releasing their 7th album "Within Us"!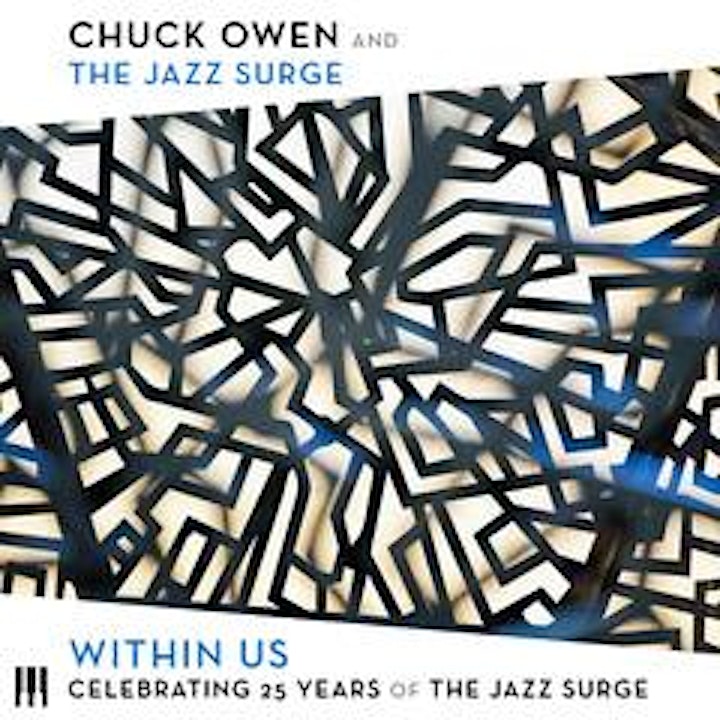 Chuck Owen & the Jazz Surge, whose last 3 recording projects have all been accorded with Grammy nominations (2017's "Whispers In the Wind receiving 4 alone), makes their Birdland debut – celebrating the release of their 7th album, "Within Us" along with their 25th Anniversary!
Chuck Owen
The recipient of a 2009 Guggenheim Fellowship and five individual GRAMMY nominations, Chuck Owen's compositions have been performed widely; by the Netherlands' Metropole Orch., WDR Big Band, Brussels Jazz Orch., Aarhus Big Band, Smithsonian Jazz Masterworks Orch., Tonight Show Orchestra, Cincinnati Symphony, and numerous others. Chuck's thoughtful, evocative, and intensely personal work is steeped in the jazz tradition but draws liberally and often playfully from a diverse array of influences.
Since 1995, Owen's primary creative outlet has been his own 19-piece Jazz Surge. Serving as conductor as well as primary composer/arranger, he has produced each of the Surge's 7 highly feted CDs. Whispers On the Wind, released in 2017, was recognized with 4 Grammy Nominations (including for best composition) while also named #1 Big Band Album in the annual Jazz Station Awards. River Runs (2013), a stunning 5-movement genre-bending orchestral/big band hybrid and The Comet's Tail (2009) also received Grammy nominations. Their most recent recording Within Us is slated for a Sept., 2021 release.
Owen recently retired from the University of South Florida where he taught for 40 years, accorded the title of "Distinguished University Professor". He continues to serve as President of ISJAC (International Society of Jazz Arrangers & Composers), an organization he was instrumental in founding, while formerly serving as President of IAJE, as well as a panelist for the Pulitzer Prize in Music, the National Endowment for the Arts, the Recording Academy, and numerous others.
A recently recorded project with the wonderful WDR Big Band is slated for a Spring 2022 release. Meanwhile, ReSurgence, a sextet featuring several members from the Jazz Surge along with the irrepressible Matt Wilson on drums, offers yet another intriguing platform for Chuck's evocative compositions.